Description
LOOKING FOR FALSE CEILING MATERIALS IN NEPAL?
But Not Sure Which Type and Design Of False Ceiling Is Perfect For Your Space?
Prefab House Nepal is a 5 year old False Ceiling Tile Supplier who receives recognition from architects and  other interior designers on the basis of their premium quality and fast delivery. As a ceiling tile distributor, we are able to serve our customers and have become the largest and the most widespread false ceiling tile dealer across Nepal.
Discuss options
Use the world's first ceiling assessment and selection system GECAS SYSTEM
Get expert advice
Receive photos, catalogs, samples etc
MAKE A QUICK MAKEOVER WITH THESE FALSE CEILINGS
8 Most Important Features Of False Ceiling No One Told You!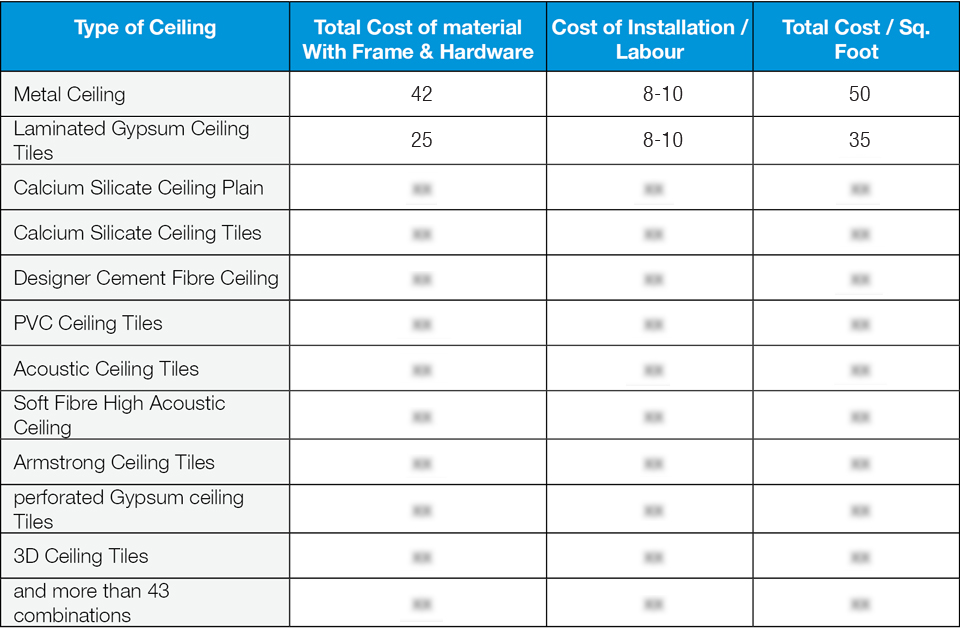 Why Prefab House Nepal is The Best False Ceiling Manufacturing Company in Nepal
Nepal's Largest Range with 11 Types, 91 designs and growing.
Honest Pricing with 100% Transparent knowledge sharing.
Ready Stocks of more than 12 lac square foot ceilings.
Guaranteed Savings of up to 30% on Fall Ceiling cost.
Up to 60% Higher Durable Products.
Free Consultation by False Ceiling Specialists worth Rs 2500.
We are Armstrong Ceiling Tile dealers, Gypsum False Ceiling Manufacturer and the largest producer of T grids.
Dealer, Distributor, Manufacturer, Installer and solutions provider for various brands companies like Armstrong, U-Tone, Gyproc, Unisteel, Everest, Aerolite, Visaka, USG Boral, etc.
Specialized false ceiling solutions for Hotel, restaurant, Corporate office, Multiplex, Mall auditorium, factory, warehouse, Shops, Banks, Showrooms, Pharmaceutical, Healthcare, and other commercial spaces.
With the support of our dealers, contractor network and recognition from architects and interior designers, we are able to serve our customers and grow at a rapid pace to have become the largest and most widespread ceilings supplier across north and northeast India.
Up to 25% Faster Installation by Trained Teams